AMS Replacement Adjuvants in the Age of Dicamba Tolerant Crops
Ammonium Sulfate (AMS) has been the mainstay adjuvant for glyphosate for decades. AMS is generally considered a hard water treatment and when dissolved into water, AMS dissolves into the ammonium cation and the sulfate dianion. The general theory is that the sulfate dianion surrounds the hard water cation keeping the hard water cations from forming insoluble salts with glyphosate and inactivating glyphosate as an herbicide. Ammonium is a nitrogen source and all plants like nitrogen.
AMS replacement technology has been developing for some time. It has been a search to find simpler way to handle hard water than adding 17lbs of AMS for every 100 gallons of spray solution. AgraSyst invented a hard water scavenger system that could tie up as many hard water cations with 1 quart as 17 lbs of AMS could associate with. We decided to see if this technology would work as an AMS replacement with glyphosate. It did.
Our original product was called Load Out™. Field trials showed that Load Out™ (2qts/100) improved glyphosate activity better than AMS (17lbs/100)+NIS (Non-Ionic Surfactant) about 80% of the time. The 1qt/100 rate worked better than AMS+NIS over 50% of the time (Figure 2).
Of course Load Out™ is much more convenient than AMS and NIS. A 2 ½ gallon jug of Load Out™ would replace up to 255 lbs of AMS plus 2 ½ gallons of NIS (Figure 3)—with the added benefit that it works better.
Improvements to the original Load Out™ included the development of Full Load™, a Fully Loaded surfactant blend, which contains the AgraSyst's, patented, "Hard Water Scavenger" system. Full Load's™ surfactant blend improves performance over a wider spectrum of weeds and a wider spectrum of environments. Full Load™ is a very flexible product and works in almost any situation. To date Full Load™ has not had a compatibility issue with any tank mix. Full Load™ is formulated to work with all weak acid herbicides such as dicamba and 2,4-D (Figure 4).
WeatherMAX+Clarity+Full Load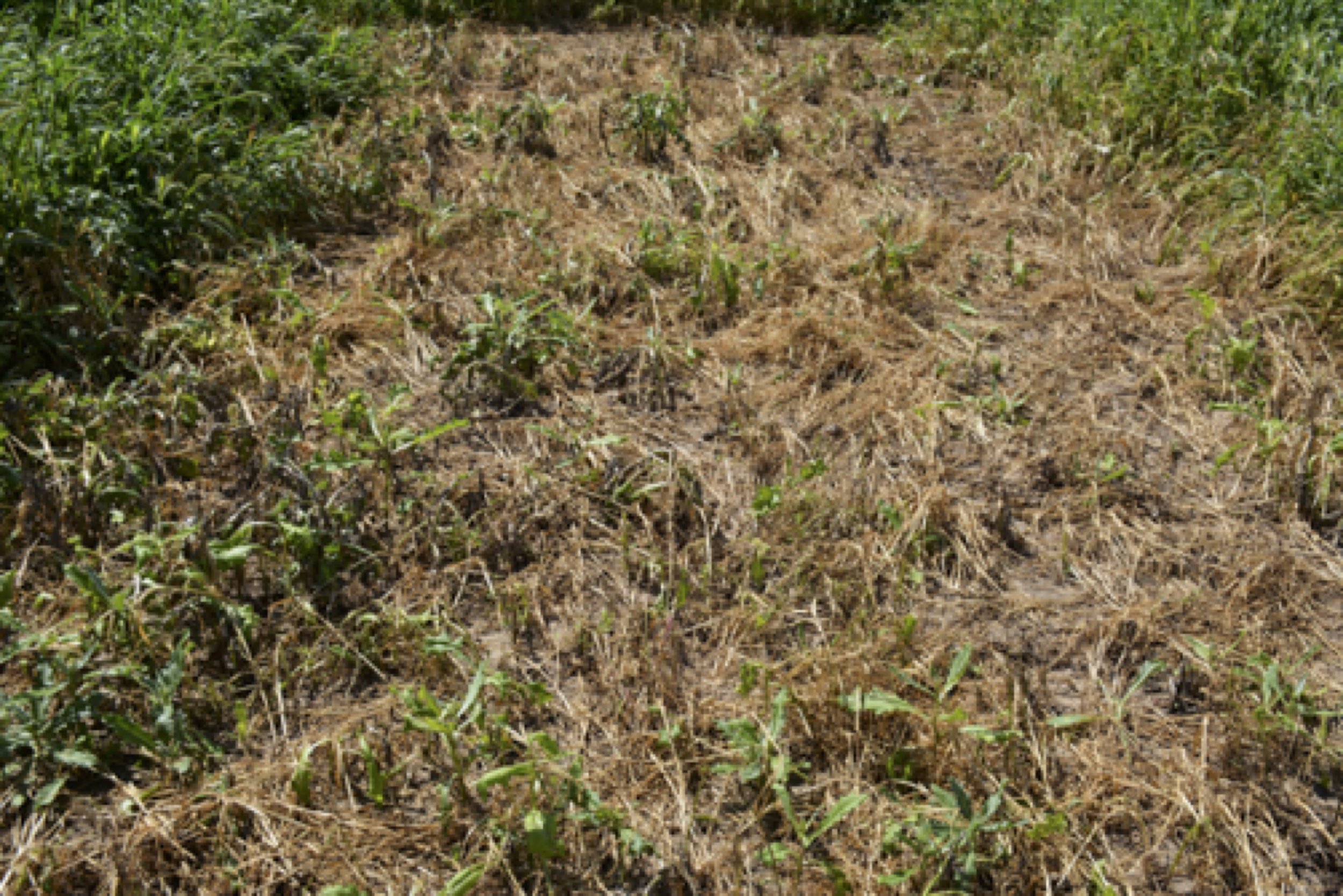 WeatherMAX+Clarity+AMS+NIS
Full Load™ is approved on both the Engenia and the XtendiMAX labels. Full Load™ is formulated not to increase dicamba volatility while improving the performance of both glyphosate and dicamba. Generally we see about a 10% reduction in dicamba volatility as compared with Clarity alone (Figure 5&6).
Clarity 0.375 lbs ae/a +
Full Load 0.5%v/v
Clarity 0.375 lbs ae/a +
AMS 17lbs/100
Full Load™ is formulated so as not to increase phenix volatility. What we learned in the process of making Full Load™ lead to the invention of Cado MAX™—the best way to reduce potential volatility. The combination of Full Load™ + Cado MAX™ is impressive and has better efficacy than AMS + NIS and less volatility than anything else (Figure 7).
AgraSyst has a complete line of AMS replacement adjuvants. Full Load™ will condition the spray water and supply the best surfactant blend. It will improve the performance of glyphosate better than the old AMS + NIS treatments and it will improve the performance of dicamba as well as most weak acid herbicides. Full Load™ does not increase dicamba volatility.